I show you how to cleanse effectively with no pills, no starvation, and all Whole Foods.
Right now you're exhausted, you can barely stay awake while driving, you're crabby, and you notice that your patience has started to wear thin. You reach for your caffeine fix to give you a jolt of energy and it works for a little, just enough to get you by. Your cravings for salt and sugar come at the most inopportune times, and once you get that fix you feel oh so satisfied, only to feel the guilt of it later. You love yourself but aren't necessarily in love with the way your clothes fit your body, and often make attempts to trade old habits for new ones. But due to life, something always gets in the way.
Your body is sending you signals loud and clear.... You need to reset your internal thermostat.
Love the way you look & feel. Have enough energy to build your empire, take care of the home front, and hang with the girls.
No need for that shoot 'em up dose of caffeine, the way you feel no amount of caffeine could even come close. Your cravings have no control over you. Feel & look great in the skin you're in. Go into that store see the outfit you want and know with confidence that that baby will look awesome on your body. No need to try it on, since you've lost that excess belly fat clothes seem to fit so much better.
This and more is totally possible for you. NO more meal replacement shakes, no more starvation...
Eating the right way allows for you to get the proper nutrition, while cleansing your body so you can have fat lose and energy gains.
I get that time is an issue, but you will find once you start to prioritize your health, everything else will fall into place.
Its time to take yourself off the back burner.... You deserve the front, and the big One at that!
That's why our time together is all about you, to focus on giving your body the attention and support it needs through the detox process.
Your Private Coaching Package helps you, the successful driven women, feel amazing in your skin without sacrificing your most precious commodity... TIME.
Love the way you feel
Lose fat while getting the minerals your body's been craving.
Have the confidence to follow your passion and stay happy & healthy
No dieting involved
No mathematics needed for counting calories or points
No meal replacement shakes or bars
Just good old fashion real food, self- love, motivation, balance, and my personal commitment to you.
My body and life were totally out of balance... So to the point that I suffered from chronic constipation, chronic fatigue, acne prone skin, and always felt some type of inner turmoil that I really can't describe. My ultimate transformation came at a point where I needed change more then ever. For me this is when I was diagnosed with cancer, but for you may show up as something different in your life. I had to learn to make myself a priority and that started with putting my health and wellbeing first and buckling down to cleanse my body.
Once I did this, my life completely changed,
My skin is clearer
My digestion is so much better
My energy has sky rocketed
And I'm cancer free!
Its time to reset your body. You're so ready.
Now, I can't promise these things for you if your work with me. I can't say that you'll lose a ton of weight or you'll get more then enough energy to light our entire solar system. Because that's not how life works. But what I can say is that working with me can make these things totally possible for you if you are willing to give this your all....
Well maybe not the second one... That's pretty impossible, I'm good but not that good.
We live in a world where we
'
re constantly bombarded with chemicals from the food we eat, to the makeup we wear, to the air we breathe. It's all around us and there's no escaping it.
And yes it's true that your body is wonderfully made to cleanse naturally, but with today's society and the constant barrage, your body is on overload. It requires assistance to expel toxins so you can shed fat and gain the energy you were meant to have.
You can't sit around and wait to feel and look better... you must be proactive.
As a driven women you know a thing or 2 about that!
Success doesn't come from a reactive state of mind.
Private Coaching is exclusively for:
High achieving women ready to make a commitment to themselves and work toward their wellness goals so they can shed fat and look amazing.
Women entrepreneurs ready to say goodbye to exhaustion and hello to thriving energy so they can create continued success in their business & life.
Highly motivated women wanting to make their health a priority and create balance in their body, life, and business.
But this program wont work for:
Ladies who want to make excuses and those who aren't ready to try new things to get awesome results
Women who are ok with their current path of health and lifestyle, who already have beaming energy and a body they love
Those women wanting to figure it all on their own and go at it alone, leading to wasted time, and bumps and bruises that can be avoided.
Us women are unique and require different elements to allow our body to thrive.
This is why your cleanse program is designed according to your needs. I do believe in fueling your body with nutrient dense foods throughout the cleansing process, with an emphasis on plant based nutrition. Once completed we will explore what foods you would like to add back in to your diet to maintain your state of balance and enjoyment.... cause a girl has still got to have a little chocolate.
You don't have to be perfect and you most definitely do not have to deprive yourself.
What you do need: is to be kind to you, be in the moment, and get ready to make strides that lead to big change.
We will work together to take you from overwhelmed frustrated and stuck to confidant, happy, and free.
It's Cleansing Time!
Reduce sugar cravings.
Have vibrant energy that doesn't require a barter with caffeine or sugar.
Lose that 10-20 lbs. that has overstayed it's welcome, for good.
Have radiant hair and glowing skin.
Ditch the belly bloat, and constipation.
Know quick healthy recipes, so you can feed your face and your fam like a pro with plenty of time to spare.
Get clear on what to eat for your body.
Trust and confidence in yourself so you can create real lasting change in your body & life.
How This Works:
Your 12 week Private Coaching Packages will give you 1:1 support through the entire process.
Bonuses
Fridge, Freezer, Pantry Raid (via Skype/FaceTime/in person)
Recipes, plus Top Tips to make meal planning simple quick & easy
Grocery Store Trip (via Skype/FaceTime/in person)
Cleansing the proper way is the quickest and safest way to get the results you need.
It's Time For a Reset
Lets Chat..... Discovery sessions are free!
Frequently Asked Questions:
Why should I do this with you instead of doing it on my own?
Well I can bet if you're scanning this website you've probably been looking for solutions for a while now. And its awesome you're taking those steps. I can also bet you've been trying things out already on your own, which is also great! But if what you've been trying hasn't been working then its time to try something different.
Seeking the help of a coach will take the stress and overwhelm out of your situation and guide you to accomplish your goals quicker then if you did it alone.
I have gone through 4 years of nursing school, worked in the health field for 8 years, taken a year long Holistic Health Coach certification at the Institute of Integrative Nutrition, and spent years researching and learning about holistic nutrition with myself being my first client. And I must say I have got great results.
Should I wait until a better time in my life?
What feelings do you have about your body, your energy, your weight? Now, do you want to be feeling this same way, the way you feel right now, this time next year? If this doesn't strike a cord with you, then yes maybe now is not the time for you. But if you answered yes to the above question then saddle up and lets go.
There will never be the perfect time to do anything. Life doesn't stop for you when you want to focus on a specific task... it keeps going. Part of holistic health coaching helps you with learning the best ways to balance your life so you can fit time in for things that are most important to you... and one of those things should be yourself.
Will private 1:1 coaching work for me?
This form of coaching helps you drown out the noise and creates an atmosphere for clarity and success. It gives you accountability and guidance so you're able to accomplish your health related goals much faster then you would if you did this on your own. If this is something you would prefer then YES, 1:1 coaching will work for you.....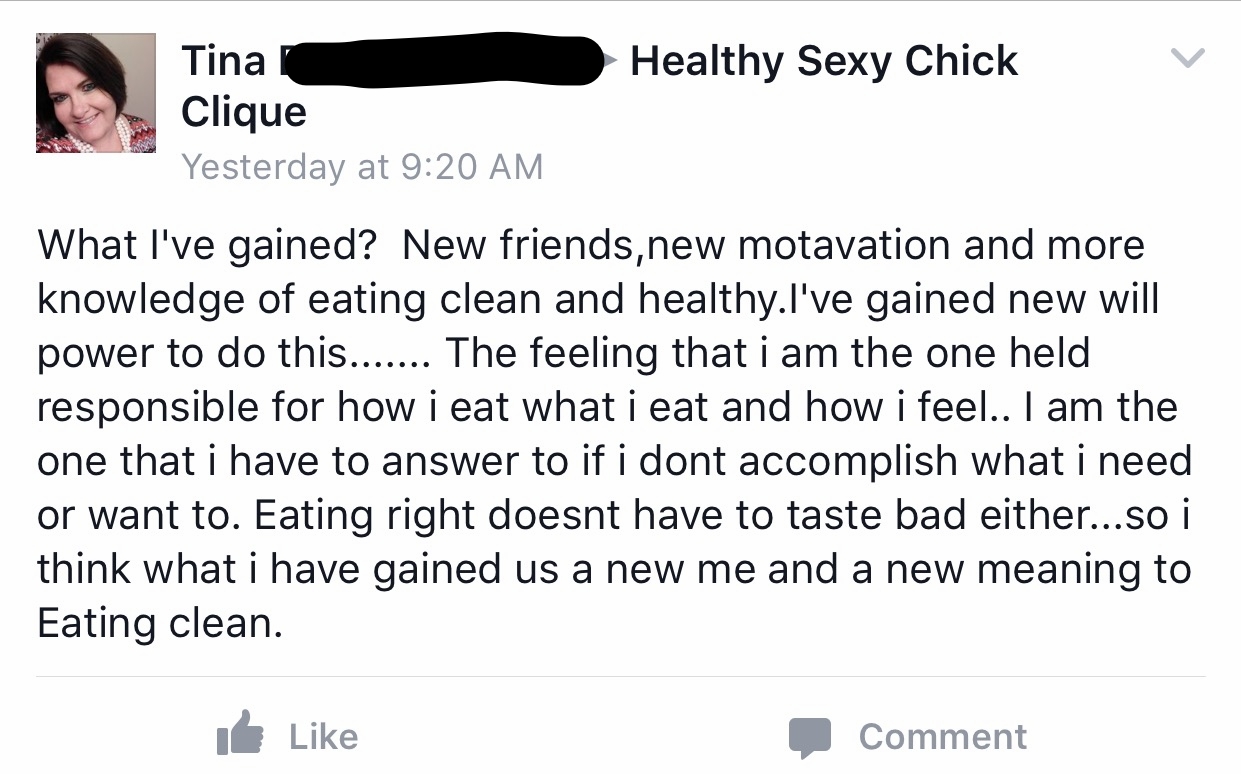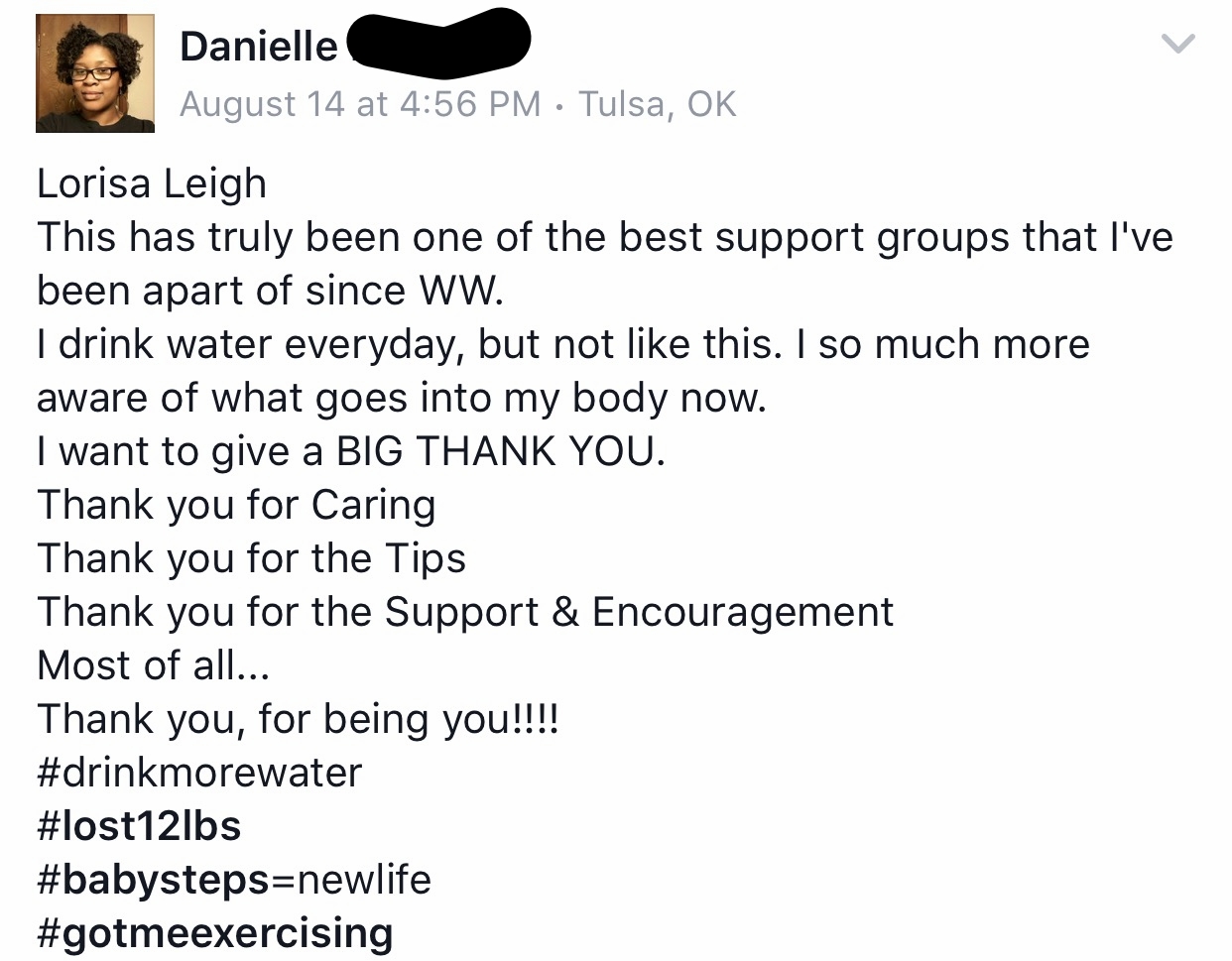 Wondering if we can make this thing work? I already know we can! Lets talk!
Hop on a call with me so we can discuss what's next... this call is a freebie!
see you on the other side!
Its Cleansing Time!